12L Aluminum SCUBA diving cylinder tank made by Alsafe Company,
one of the popular types for customers abroad.
The most favorable promotion is available in this hot sale season.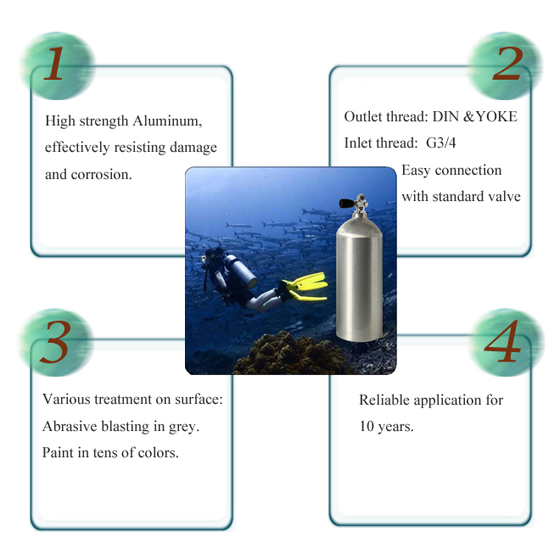 Products are easy to operate, and convenient to interface fitted with other accessaries.
Water volume 12L, length of cylinder 710mm, working pressure 2900psi.
Aluminum alloy 6061. Round flat bottom.